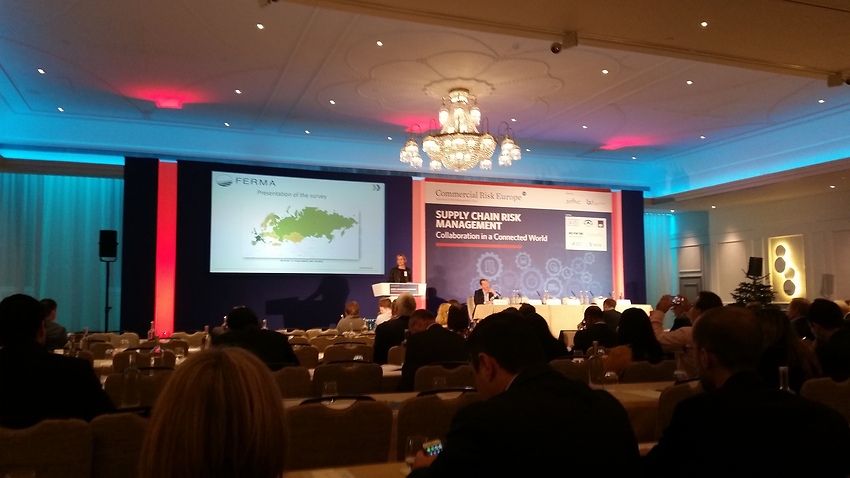 As promised earlier, here are my top 5 insights from the CRE Supply Chain Risk Management conference in London on Dec 10th:
# To fully gain control over supply chain risk, enterprise risk skills become more and more crucial, including the ability to collaborate with internal and external supply chain stakeholders.
# The annually updated Global Risk Index GDP@risk by the Cambridge Centre for Risk Studies helps companies to map their exposures to supply chain risk.
# There are solutions in the market that have mapped generic industry-specific supply chains to 80-98% for Automotives, Life Science and Technology.
# Quantification of the metrics Contingent Business Interruption CBI helps to prioritize disruption risk in terms of impact on region, product, BU etc.
# Best practice companies have prepared themselves for the worst case Brexit-scenario ('no deal'), among other by checking supplier contracts ranked by supplier spend and criticality.